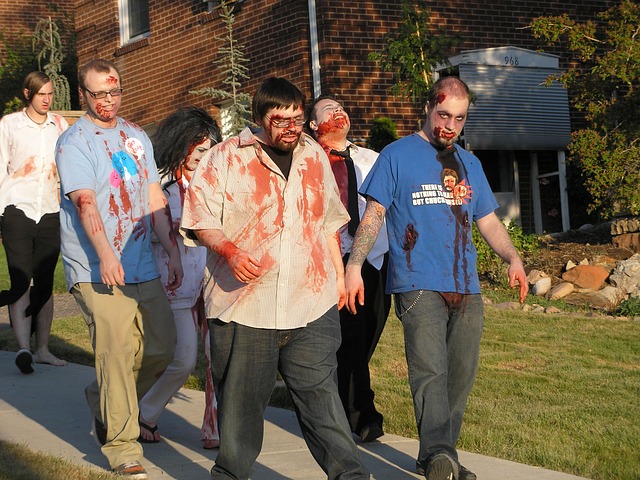 If the models are correct we are heading for a Zombie Apocalypse
Let's forget the strapline of this blog for a moment and assume that the models are correct. The Pension Protection Fund (PPF) is targeting "self-sufficiency" by 2030, ie no more levies from sponsors of pension schemes required for it to independently fund all the future benefits of every scheme member whether they are already in the PPF or going to end up in it with only the insufficient assets their former employers allocated to their former pension schemes for company. BHS has concluded a very high profile deal in the last couple of weeks to set up a new self-sufficient scheme for its former employees. The Universities Superannuation Scheme (USS) has proposed a funding plan which targets self-sufficiency less a "covenant" (ie amount of money feasible to get out of the university sector in the future) by 2031. John Ralfe mentioned a few other examples in his article from 2015.
These are schemes which have been dubbed "zombie" schemes on the basis that they are basically dead, with no new money or new members coming in, but nevertheless dragging themselves along the floor year after year until all of their members have stopped twitching.
What does the UK pensions world look like in 2030? Well according to various sources:
• UK population will have increased to 70.6 million (assuming Scotland and Northern Ireland are still in it) with 21.4% of them over the age of 65 (S&P)
• Credit rating of UK will have fallen to A, with a further fall to BBB by 2035 assuming no change in economic policy (also S&P)
• Average life expectancies at birth in UK would be over 85 for women and 82.5 for men (Imperial College and WHO)
• Benefit outgo from defined benefit pension schemes is £100 billion more than contribution income pa (Hymans Robertson)
This does not sound like a happy place for our zombies to be negotiating with the occasional limb getting torn off as multiple doors are slammed in their faces. Although the self-sufficiency route is now a common approach amongst large schemes, it is largely untested. No scheme as far as I am aware has actually managed to run in a self-sufficient manner for any appreciable length of time, whereas the more expensive buy out route (where the benefits for members are purchased in the form of contracts with an insurer) is by comparison well established.
So off into this volatile landscape our zombies will be let loose, trying to run themselves like little insurance companies, but without the scale or diversification or experience which makes insurers (mostly) survive for long periods. However that better track record comes at a price which schemes are currently reluctant to pay. There is a good chance that this experiment will not end well.
My guess for 2030? That the volatile landscape will have claimed some casualties amongst the self-sufficient zombies and put them into the PPF with much bigger deficits than if they had gone there straight away. And then all the other zombies will T-U-R-N A-R-O-U-N-D V-E-R-Y S-L-O-W-L-Y and follow them there. At which point the PPF will realise that they are undead no longer.