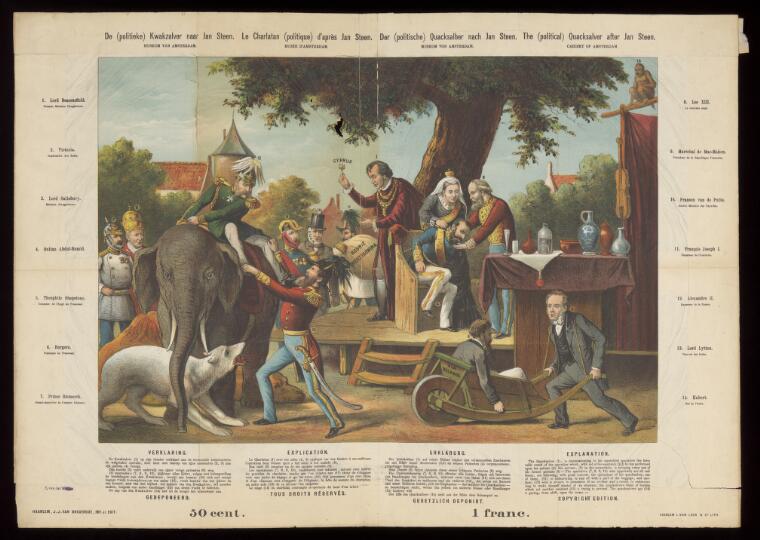 If you think COP27 is just a virtue-signalling tree-hugging "gathering of people in Egypt" then Rishi Sunak's decision not to attend it will make a lot of sense as he tries to grapple with his domestic economic agenda ahead of the autumn statement next month. The Treasury has said that the aim of the statement will be to "to put public spending on a sustainable footing, get debt falling and restore stability." If you remember, the cause of the "instability" was the foreign exchange and gilt markets, and the lack of confidence in the UK's economic management internationally. One of the causes of the problems with the UK's economic management was a failure to think internationally.
COP27 is, in reality, an important international economic conference. This conference is going to be focused on, amongst other things, food security, water security and investing in the future of energy. The support with energy bills is, of course, a major element in the debt levels Sunak is worrying about and, as the cost of living crisis worsens (exacerbated by the Monetary Policy Committee's expected further increase in interest rates on 3 November), food security is going to rapidly move up his agenda in the coming months. The only difference between the most important concerns of the autumn statement and COP27 are therefore timeframes. COP27 is about medium to long-term thinking. Sunak has indicated, by not attending, that he is only concerned with short-term thinking.
Then there is the agenda around providing a just transition to a net-zero world (ie not skewed in favour of the already wealthy countries) and the sustainability of communities made vulnerable by climate change. This is where the conference starts to resemble other famous international conferences of the past which made the reputations of British statesmen. The illustration above is from the Congress of Berlin in 1878, when the then Tory Prime Minister, Benjamin Disraeli, "acquired" Cyprus in a great powers carve up of the globe. In 1944, towards the end of the second world war, John Maynard Keynes famously sparred with Harry Dexter White from the US Treasury at Bretton Woods as the post-war economic consensus was thrashed out at an international economic conference. They matter.
Of course we don't carve up the globe any more, you may think, but yes we do. As George Monbiot has pointed out in his excellent Regenesis, the ghost acres (ie the the area, outside their own land, that farms need to operate) of UK agriculture can be as much as 2-3 times as many as the acres we farm domestically. A WWF report from 2020 suggested that the UK's overseas land footprint has increased by 15% on average compared to their 2011-15 analysis. Between 2016 and 2018, an area equivalent to 88% of the total UK land area was required to supply the UK's demand for just seven agricultural and forest commodities – beef and leather, cocoa, palm oil, pulp and paper, rubber, soy, and timber. Every time we insist on domestic economic growth as a non-negotiable element of our economic policy, we are effectively exercising a land grab in the global south to achieve it. If Sunak was interested in establishing himself as an international statesman, he would be at COP27.
And finally, of course, there is the terrible human rights record of the Egyptian state, which needs to be called out and challenged to avoid COP27 being just a public relations victory for the military regime led by General Abdel Fatah al-Sisi.
But Sunak has turned his back on all of that, so that he can spend a bit more time with the spreadsheets and economic forecasts in his bunker in Downing Street. It suggests a small-minded, short-term thinker, lacking in vision and ambition. Copping out should not be an option for any Prime Minister, even during a crisis.