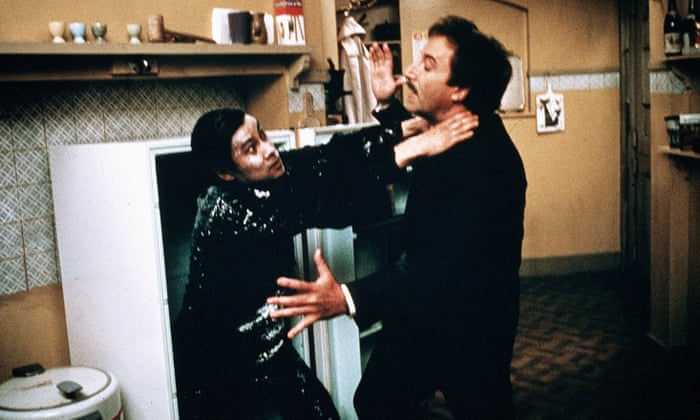 Stephen Fry at the Hay Festival a few nights ago regaled us with many tales from his new book Troy. They were full of people making The Tough Decisions based on The Science or, as they tended to call it then, Prophecy. The seer Aesacus interpreted a dream about a flaming torch meaning Priam and Hecuba needed to kill the son Hecuba was carrying to stop him from bringing the destruction of Troy. Noone could bring themselves to kill the baby, who grew up to be Paris, and Troy was indeed destroyed. However rather than ignore The Science, they outsourced the deed, ultimately to the random wildlife roaming Mount Ida and so it never got done. Now my question would not be why they ignored The Science, but why they felt that The Science was something to be consulted with in secret with no second opinion and then enacted in a half-hearted way because they didn't really believe it anyway. It's almost as if there was no actual science in existence to give them an alternative.
One of the other interesting things Stephen said was in response to the question of whether there was value in students studying the classics at school. His very strongly argued case rested on two main points:
The value of learning stories made up not by a single writer but by a people; and
The greater level of understanding of much other art if you know "the second language" of the classics.
It is of course a highly elitist argument, but as a way of understanding an Elite which are currently following The Science in a direction they don't really believe in, perhaps more relevant than it has ever been. Because if we are ruled by a group speaking in a second language and resistant to evidence-based policy perhaps we need to start acting accordingly.
Currently we are reading a lot in the media about how terrifyingly quickly Government debt is growing and how urgently we will need to cut Government spending once the pandemic is over, even on those key workers we have realised our (by any historical standards) fantastically rich economy cannot do without. I am thinking of the Institute of Fiscal Studies of course, the Adam Smith Institute and ultimately all arguments of this sort end up including the Cato Institute too. Now I could start to rebut these claims, pointing out that Government debt is not particularly big, that it is currently very cheap and that the last thing we will need for an economic recovery from it is austerity or whatever the Johnson Government decide to rebrand such a policy to make it politically acceptable.
But I am not going to waste my ink, particularly not now. One reason would be that there is an element of Jonathan Swift's dictum at play here, ie:
Reasoning will never make a Man correct an ill Opinion, which by Reasoning he never acquired.
But another, in my view much more powerful, reason is that we are pretty universally experiencing a trauma which has triggered fight, flight or freeze responses that have impaired our thought processes quite significantly. As Joanne Stubley from the Tavistock and Portman NHS Foundation Trust puts it so well:
Whilst the wish to be involved and to contribute clearly may have altruistic, reparative aims inherent in it, there is also a growing sense of competition that is emerging – competition for who is the expert, who will lead the research, the clinical pathways mapping or write the best paper on Covid 19. This jostling for position may be fuelled by survival anxieties both in relation to the threat of the virus (life and death anxieties that propel us to action) but perhaps also anxiety for what will occur when the threat has passed. We have lived with the reality of austerity in the NHS for many years, and services have become accustomed to the competition inherent in the marketplace economy. With the threat of serious economic downturn and recession looming, this causes further anxiety in relation to the long-term viability of services. Holding in mind a compassionate, thoughtful position that allows for cooperation becomes so much more difficult when this part of the brain is turned down when under threat – survival in the immediate threat does not make use of this more sophisticated mode of thought and behaviour.
Put simply, we don't know what we are experiencing yet. It is too soon to say on almost any level. If someone is giving you a prognosis on what will happen economically under different exit strategies from Lockdown then they do not yet have the data to know what they are talking about. Noone does. The best thing that science (as opposed to The Science) can tell us currently is that we don't know.
So we don't know and we can't think. We therefore need to be very cautious about what we do next.