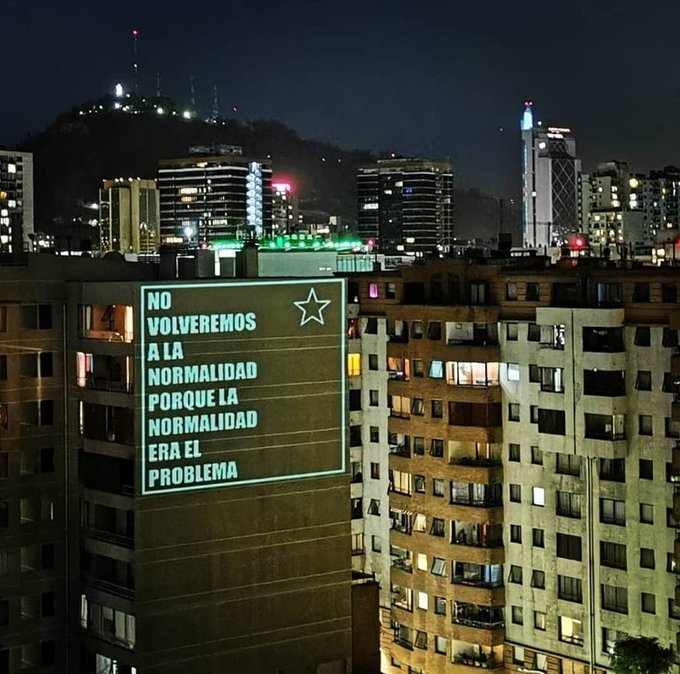 For me the turning point came on 12 March, when the FTSE 100 fell by 639 points or around 11% of its value in one day. What were the newspaper headlines that day?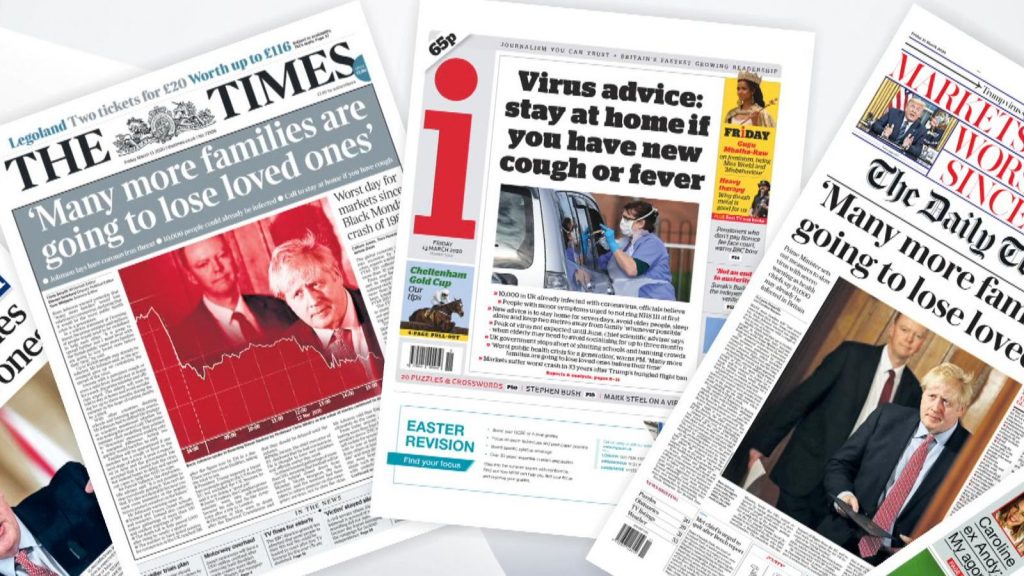 Only the Times and the Financial Times had the stock market fall on their front page at all. Everyone else led with some variant on the Prime Minister saying that many families would lose loved ones. The attention switch was so complete that when KPMG published their UK Economic Outlook for March 2020 the following week – forecasting a main scenario for Gross Domestic Product (GDP) in the UK to fall by 2.6% in 2020 then grow by 1.7% in 2021, and a downside scenario for GDP to contract by 5.4% in 2020 and by another 1.4% in 2021, representing a slightly more severe recession than the downturn experienced in 2008-09 – nobody noticed that either (19 March and 20 March headlines here and here respectively), sandwiched as it was between the announcement that schools were to close and the Prime Minister saying that we had 12 weeks to turn the tide.
KPMG's report was an example of damage function modelling of course: trying to model changes in economic activity due to some phenomenon and summarising that change in terms of a change in GDP. I have recently been quite exercised by similar considerations with regard to climate change damage functions and the inconsistencies of the ones in most current use with climate science. However it has become increasingly clear to me that I may have been missing the point. I realise I was focusing on damage functions because I felt they were leading to extreme optimism in the modelling of the impact of climate change on our economies and that it was this link which was most likely to get the attention of policymakers (and other actuaries!).
But of course GDP is only ever a proxy for some of the things we regard as important, rather than something that is important in itself, and a flawed one too. As Diane Coyle's excellent book, GDP: A Brief But Affectionate History, makes clear. Its problems include:
It under-records growth by failing to capture fully the increase in the range of products in the economy;
It becomes a worse measure as the world economy consists less and less of material items, eg online activities; and
It can show positive growth caused by clearly unsustainable practices and those which deplete natural resources.
When KMPG released their economic outlook, it was as if they were trying to drag a weary world population away from the windows and balconies from which they are still trying to connect with each other and what is still real in the world back to the Monopoly game that they have set up in the front room.
It took a lot to get our behaviour to follow this change in attention. When Wuhan went into lockdown on 23 January, I was talking to Stuart McDonald, now a member of the COVID-19 Actuaries Response Group, about the talk he was planning to do at the University of Leicester on 18 March and deciding he would probably need to add a few slides about coronavirus. Italy went into lockdown on 9 March and yet on 12 March we had a second call where we still felt on balance that it might go ahead as long as we took sensible precautions, but by this time it was almost entirely about getting accurate messaging out about COVID-19. We called it off the following day. The UK finally went into lockdown on 23 March.
So perhaps it is no wonder that we have so far been unable to change human behaviour to anything like the same extent in response to climate change, which is a bit like COVID-19 in slow motion, progressing unseen with each stage of its development effectively locking us into the next steps in its relentless escalation. In the same way that movement restrictions may not slow down the increase in new cases for perhaps around a week, stopping carbon emissions now would still see us locked into further warming for 40 years. And even with the greater immediacy of coronavirus, it has only been when we have decided we care more about saving each other than maintaining our GDP that real progress has become possible.
My view is that some things that must be different post COVID are already clear. I think as a society we are going to demand more resilience, for example:
Resilience of our health service – this means much higher levels of spending, building deliberate over-capacity into the system in normal times;
Resilience of our food supplies, for example strengthening domestic supply chains;
Resilience of our population, so that we do not have 1.6 million food parcels needing to be given out in a year by the Trussell Trust, in the absence of a pandemic, for instance; and
Resilience of our infrastructure – to everything from floods to banking crises to pandemics to storms and heatwaves.
The Institute and Faculty of Actuaries (IFoA) has therefore shown great timing in its launch of its 2020 thought leadership campaign The Great Risk Transfer. The campaign aims to examine the trend of the transfer of risk from institutions to individuals, and how people can be better equipped to manage the financial risks they now face. I think the campaign rightly highlights the fact that risk transfer is all one way, but it clearly also goes way beyond the finance sector. Rail franchises never took on any real risk, it appears, even before the pandemic. Nor have PFI contracts, despite the price tag. By contrast the incremental removal of risk pooling by corporations for their employees and/or government for their citizens over the last 40 years has been relentless and in one direction only.
As Andrew Simms, one of the Green New Deal Group, said on Twitter yesterday about taking lessons for the climate emergency from the pandemic crisis:
Those roads with a fraction of the traffic, the drop in aviation, the economic shift to put public health & well-being first, the speed with which the brain adapts to the new normal: as someone said, these things are a postcard from the future we need to get to. Let's take notes.